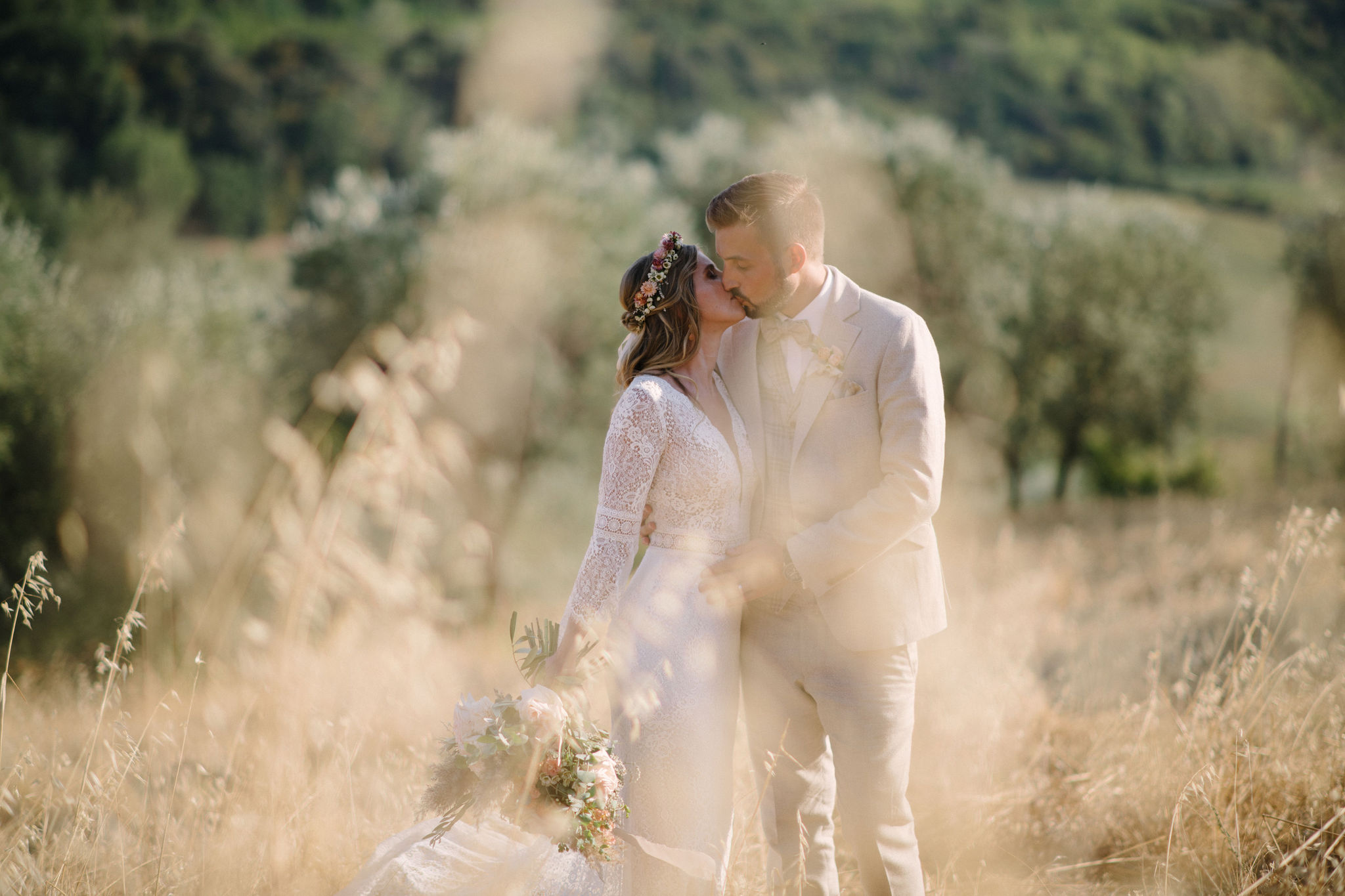 Celine & Oliver : 'From the very beginning we felt in good hands'
From the very beginning we felt in good hands with the team from Trouwen in Toscane. Our stay in Florence for the menu tasting, the visit of the venue, the discussion of the decorations and the trial styling was very well organised and fun. Roos and Florien advised and supported us well throughout the whole wedding planning process. They were very reliable and fulfilled all our ideas and wishes. Sonja created a wonderful atmosphere with her beautiful decorations and responded to all our wishes. The decorations for the welcome dinner were also great.
We appreciated the calm nature of Milos, the photographer, who accompanied us throughout the wedding day.
In addition, we were very pleased with the service providers recommended by Roos, such as the catering company Novelle Cousine with its excellent food, the hair and make-up stylist Karina, the German-speaking celebrant Monika Rimle, as well as the musicians Two of L's and the DJ audiodress.
We highly recommend working with the Trouwen in Toscane team.
Our wedding was a dream. Thank you so much for making our special day unforgettable!
Love, Céline & Oliver